This test measures your abstraction and categorization abilities and contains 25 questions.
The first row contains « good » images.
The second row contains « bad » images.
You must find the two missing « good » images in the third line.
Find the images which are categorized as "good".
Here is a sample :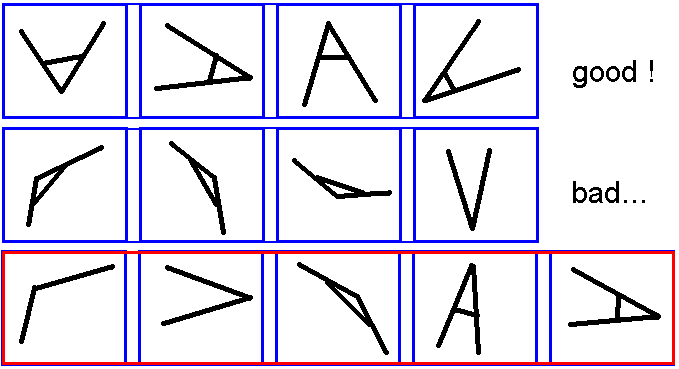 Answers : #4 and #5 (images in the shape of an 'A' are good images, whilst the other ones are bad)